Professional walk through sewer survey.
Walk through Survey – what is it?
A Walk through survey is sometimes called an observational survey. It requires a team of highly trained and experienced Confined space Engineers. They must enter a sewer to visually assess the conditions of the sewer. It is an invaluable method of assessing the following.
Condition of sewers
Pipelines
Cracks
Corrosion
Blockages, cross connections, etc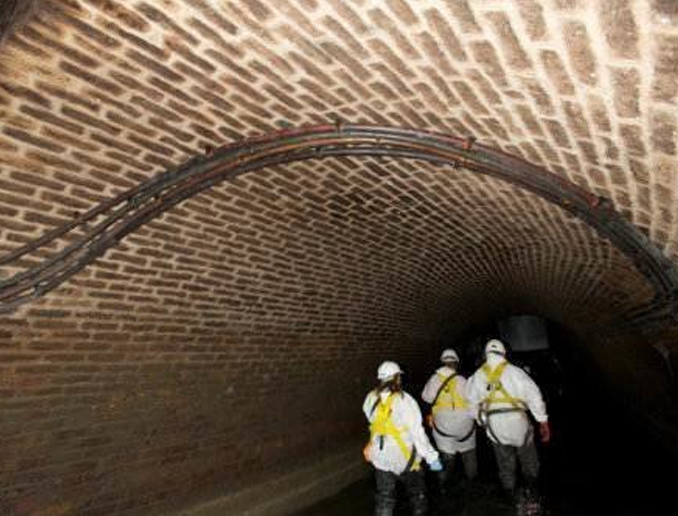 If you would like to find out more about our Walk through Surveying, or any other services
We are ISO 45001 for Health and Safety and ISO 14001 Environmental Management accredited
Our team of Sewer Engineers all have completed Pipe Classification MSCC5
All our Engineers have Confined space Training, Medium and High Risk.
Our team are fully equipped with PPE and Confined space equipment, gas monitors, masks etc.
We carry out Job specific Method Statement and Risk Assessments prior to the start of every Project.
our team is of upmost importance to us at all times.