CCTV Drain And Sewer Surveying
Drainage CCTV surveying of drainage and sewers to check condition of pipes. Professional Wincan reports supplied
Assess the condition of your drains and identify what is causing you problems.
Using the most up to date inspection equipment, CES Environment can find structural issues (such as damaged joints, cracks, factures, breaks, deformities, collapses or points of failure) or service issues (like roots, obstruction, scale, or debris).
Once the problem is identified, we'll advise best type of repair.
CCTV Survey Reporting Software
CES are approved licence holders of Wincan V8. This software offers the core functionality therefore you can collect pipe inspection data, organise it into databases and generate inspection reports. These reports can graphically display the pipe and its defects. Wincan V8 also allows us to manage data in the office post-inspection, share it with clients using free viewer software, and export it in a variety of formats.
Various Report templates present a concise summary of asset condition and can be fully customised to individual needs. We detail the size, length diameter of the pipe and grade and highlight any issues that the survey shows. All our reports are prepared by a qualified Engineer who is at hand to answer any questions our client may have
CES Environmental Services Ltd use state of the art CCTV equipment, our pushrod Troglotech T804 and mini-cam Solo Pro Pushrod CCTV Camera are ideal in 100mm and 150mm pipe sizes. Our IPEK mainline CCTV units are custom fitted to our drain survey Mobile Units, which is remotely controlled to inspect up to 300 metres of 150mm to 1200mm pipe from one access point
Our cameras use pan and tilt facility so as to inspect the pipe at every angle. We have CCTV Cameras to fit various diameters, lengths and depths of pipe.
Types of Drain Issues :
Open Joints
Displaced Joints
Fractures
Breaks
Collapses
Deformations
Roots, debris and encrustations with in the pipe
We can from site contact our client if a major defect or unexpected results are discovered.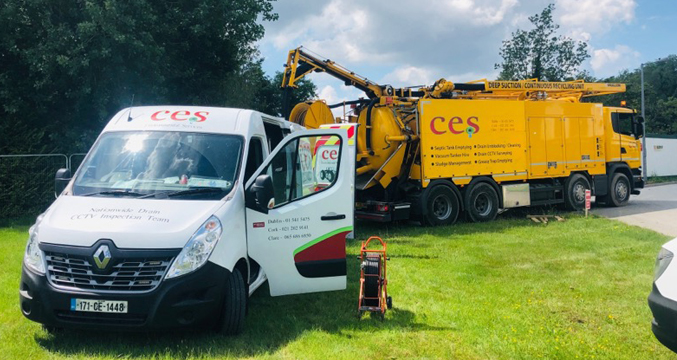 If you would like to find out more about our CCTV Drain & Sewerage Surveying, or any other services
CCTV drain and sewer surveys offer accurate information on the condition of drain and sewers.
Councils require CCTV drain surveys prior to taking housing estates in charge.
House a pre-purchase CCTV drain Survey are vital to ensure the working order of the drainage before signing contract.
CCTV Surveying of a property will eliminate the fear of potential problem which could be quite expensive to repair.
For commercial properties blocked drains and blocked toilets can affect productivity. In 90% of cases high pressure jetting will solve most blocked drain and toilets. Where a blockage persists CCTV drain and sewer inspections will quickly identify the location and extent of the problem. On completion of a CCTV Drain Survey proposal for the solution will be offered including the option for no dig repairs for drain repairs preventing the need to excavate.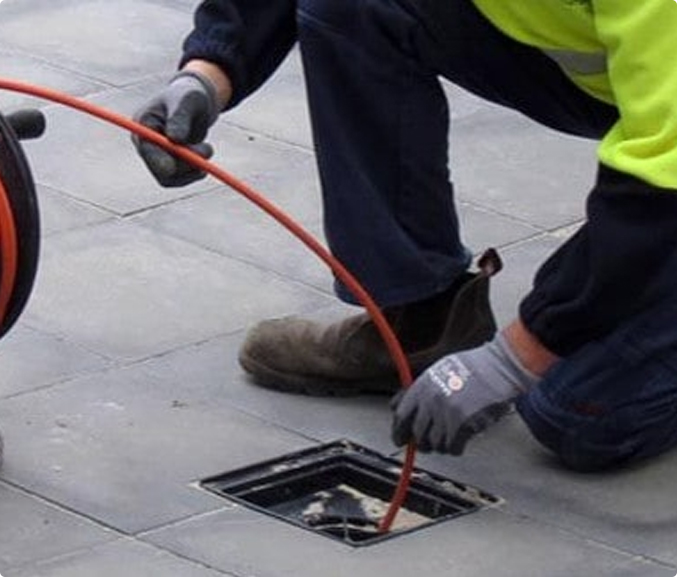 CCTV Camera Survey Areas Covered
Carlow
Cavan
Clare
Cork
Donegal
Dublin
Galway
Kerry
Kildare
Kilkenny
Laois
Leitrim
Limerick
Longford
Louth
Mayo
Meath
Monaghan
Offaly
Roscommon
Sligo
Tipperary
Waterford
Westmeath
Wexford
Wicklow
CCTV Camera Survey Areas Covered