CES Environmental Services provide commercial services including No Dig Drain Repair, Drain CCTV, Grease Tank Emptying, Oil Interceptor Cleaning & Waste Water Tankering.
Popular Commercial Services
Waste Management - Commercial Services
CES Environmental also emphasises sustainability and environmental responsibility in their waste management approach. Aiming to minimise the impact of waste on the environment and promote recycling and reuse where possible. CES Environmental Services are fully licensed and comply with all relevant waste management regulations in Ireland.
Drain Rehabilitation - Commercial Services
CES Environmental also provides drain rehabilitation services to repair and restore damaged or deteriorated drain pipes. Their drain rehabilitation service utilizes innovative technologies such as UV lining and no-dig repairs to fix drain problems without the need for excavation.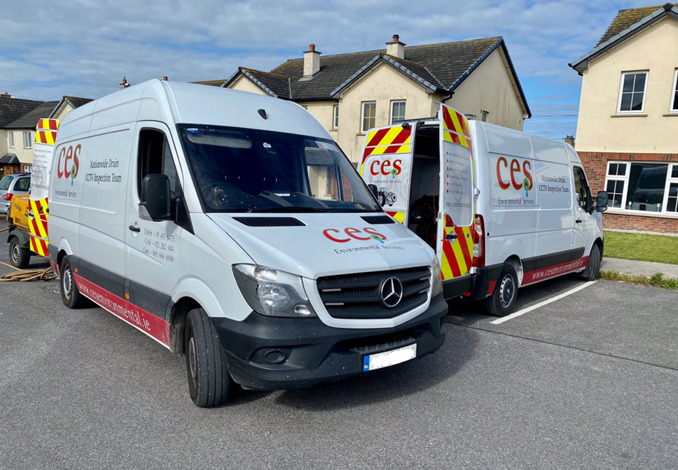 I have been using Ces Enviromental Services for years now. Flann and Padraig have been a joy to work with ; they have done my septic tank cleaning and septic tank emptying and I always use them to for drain cleaning. They really provide a wonderful service with their Drain camera cctv surveys and inspections. Thank you again for all your drain services unblocking drains, drain cleaning and drain CCTV camera surveys
I avail of CES Environmental Services on an annual basis to empty my septic tank. This Company is very efficient and prompt to arrive once alerted. Their office and truck staff are most facilitating and courteous at all times. A pleasure to deal with.
I found this company extremely helpful from the very outset. They made sure to ask me the relevant questions to ensure they could address the work appropriately. They arrived when the said they would even though I was requesting their service at short notice just before Christmas. The gave me s price before they did the work and there were no hidden extras. Each person I dealt with in the company were very professional and friendly. I would highly recommend them.