CES offer No-dig drain repair technology,operating Nationwide from CCTV Survey, Patch repair , Drain Relining and Robotic Cutting
Pipes are under constant pressure from subsidence, roots, corrosion, erosion and ground loading. Damaged pipes can lead to leaks, damage to environment, poor flowing pipes etc. Replacement or repairing using excavation can be time consuming, costly and disruptive to the surrounding Homes, Business and traffic. This is now becoming a thing of the past. CES Environmental provides a cost effective solution which eliminates the need to replace pipes. We offer the no dig solution of Pipe/Drain Patch Repair, Drain Rehabilitation and lateral cutting.
CES Environmental approaches each project as a bespoke job and creates a plan taking into account the specific individual needs of the job.
CES Environmental Approach To Drain/Pipe Patch Repair
Our Drain/Pipe Repair Technician will jet the pipe using one of our Jet Vac Trucks to remove any debris in the pipe.
Pipes/Drains must be clean so as to ensure the patch can bond correctly to the pipe/Drain.
Using our mobile CCTV equipment which has pan/tilt and sound tracing, our technician will carry out a CCTV survey to locate any damage to the pipe.
Having identified the damage, our Technician then takes measurements and each patch is cut specifically to fit the individual damage identified thus giving the best remedy possible.
We commence by soaking these patches in Epoxy resin and hardening agent.
The patch is then installed using an inflatable packer.
On completion we provide a CCTV Survey Report to ensure the fault has been corrected.
As a result of the pipe/drain patch installation, the pipe is now air tight and water tight. Another important point is due to the patch the pipe/drain will be significantly stronger, Thus eliminating damage such a ground load damage, Tree Root intrusion etc.
If you would like to find out more about our Drain Repair Service or any other services
What Are The Advantages To This Method?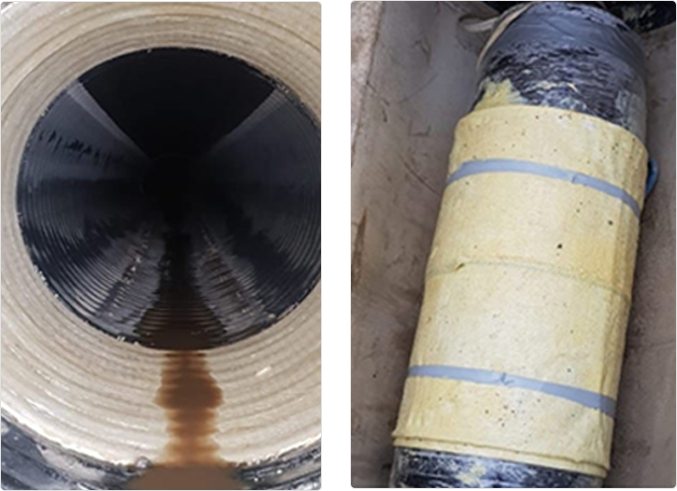 CES Environmental uses Fiberglass patches as it is an innovative format that offers considerable benefits to the user.
Cost effective.
Less disruptive.
Environmentally and ecologically friendly.
Tested to WRc and international standards.
Works with any shape pipe, reducing wastage and thus cost.
Projected life span of patches if 50 years.
What Type Of Faults Will Pipe/Drain Patch Repairs Work On?
Cracked or fractured pipes Pipes leaking at specific points or connections Bridging and sealing open or displaced joints Covering changes in pipe diameter e.g. 100mm – 1000mm
We at CES Environmental Services are able to provide a solution to all your Pipe/Drain Patch Repair, Drain Rehabilitation needs. For more information please contact one of our advisers. They will happily discuss your Pipe/Drain Patch Repair, Drain Rehabilitation requirements